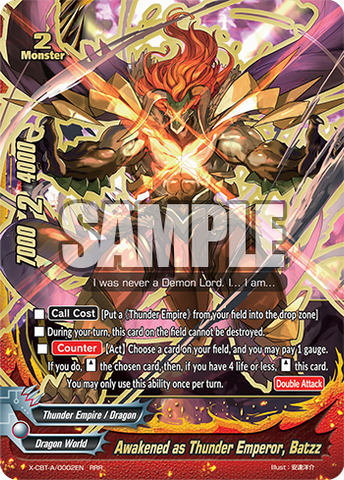 Awakened as thunder emperor, Batzz (RRR)
1
(Dragon world) 
[Call cost] Put a (Thunder empire) on your 
field into drop zone. 
During your turn this card on your field 
cannot be destroyed.
[Counter][Activate]Select 1 card on your 
field, pay 1 gauge. If you pay the cost, 
stand the selected card, if you have 4 or 
less life, stand this card. This ability can 
only be activated once per turn. 
[Double attack]
---
---
We Also Recommend
This product is available.