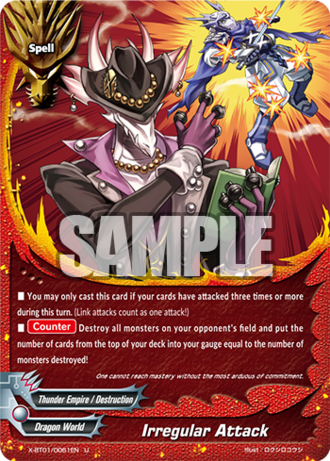 X-BT01/0061 (U) - Irregular Attack
1
You may only cast this card if your cards have attacked three or more times during this turn. (Link attacks count as one attack!)
[Counter] Destroy all monsters on your opponent's field and put the number of cards from the top of your deck into your gauge equal to the number of monsters destroyed!
---
---
We Also Recommend
This product is available.