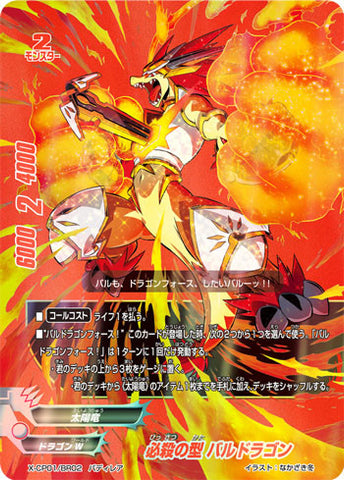 X-BT01A-CP01/BR02 Style of impact, Bal dragon (BuddyRare)
1
[Call Cost] [Pay 1 life]
"Bal Dragon Force!" When this card enters the field, choose and use one of the following two. "Bal Dragon Force!" only activates once per turn.
・Put the top three cards of your deck into your gauge.
・Put up to one <Sun Dragon> item from your deck into your hand and shuffle your deck.
---
---
We Also Recommend
This product is available.