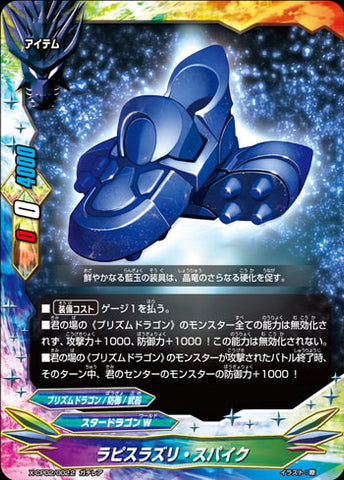 X-BT01A-CP02/0022 Lapis lazuli spikes (RR)
1
[Equip Cost] [Pay 1 Gauge]
The effect of all «Prism Dragon» monsters on your field cannot be nullified and they get power+1000 and defense+1000! This ability cannot be nullified.
At the end of the battle in which your «Prism Dragon» is attacked, for this turn, give your «Prism Dragon» in the center defense+1000!
---
---
We Also Recommend
This product is available.