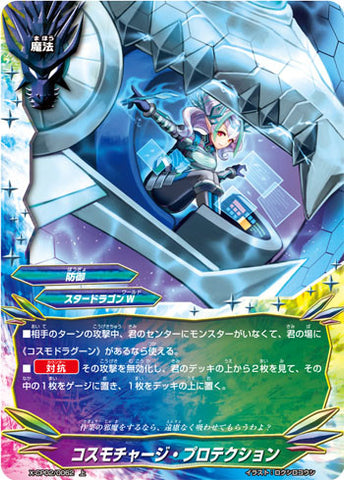 X-BT01A-CP02/0062 Cosmo charge protection (C)
1
You may only cast this card during an attack during your opponent's turn, if there is no monster on your center and there is a <Cosmo Dragoon> on your field.
[Counter] Nullify that attack, and look at the top two cards of your deck, put one from among them into your gauge and put one from among them on top of your deck.
---
---
We Also Recommend
This product is available.